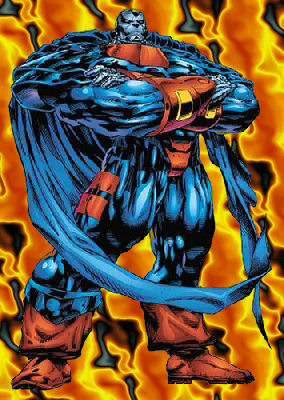 War for Survival

Fifteen years ago, humanity discovered that single-generation mutation was not only possible - it was happening. Not to some mere bug or beast, either - to themselves.

History tells us that the 'modern man' pushed aside the neanderthal and took his place at the top of the food chain. It is a place that modern man has grown accustomed to, and they're simply not going to just step aside without a fight. Five years ago, that fight was begun - and the world itself has become a battlefield.

Survival is struggle, and only the strongest survive.

Can you?
---
Extreme Marvel is an Alternate reality from your Mainstream Comics. Many of the same characters will appear, but can be extremely different from how you might know them. Some might have different powers, or different ideals, or anything of the sort. It's largely up to the players. Be advised that this game is proceeding with war as a backdrop, and war gets messy.
You don't need to know, buy, or read comics to play here. All you need, is to read our homepage, and if you have questions about Canon Characters, or anything in general to post to our Forum.
Picture Limits: 50k (per IMC rules) and no wider than 350 pixels, no longer than 400 pixels.